Are You Prepared For New High Chair Regulations?
A new federal standard (ASTM F404-18) has been approved by the Consumer Product Safety Commission to improve the safety of high chairs in the United States.  This new High chair regulation is effective June 19, 2019 and if you are utilizing an older model of high chair in your establishment, you could be vulnerable to citations.  According to the new regulations all high chairs must meet certain criteria laid out below.
New High Chair Criteria:
Active Three-Point Restraint

An active three-point restraint system is required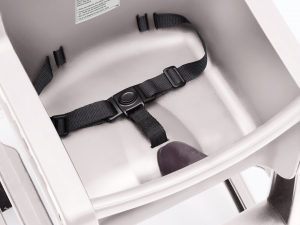 Permanent T-Bar Restraint

T-Bar must remain in fixed position at all times.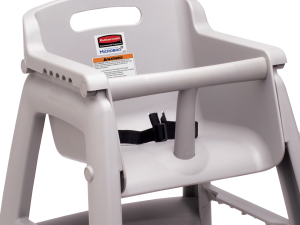 Warning Labels

Warning label must communicate fall hazards and be clearly visible.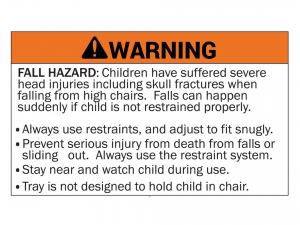 High Chair Stability

The high chair must not tip over when pulled forward, backward, or sideways by specified force.
Recommended High Chairs:
In reaction to these forthcoming regulations, Johnston highly recommends the Sturdy Chair High Chair from Rubbermaid Commercial Products.  All Rubbermaid high chairs are compliant with the new ASTM standards and come with features dining establishments want for ease of use.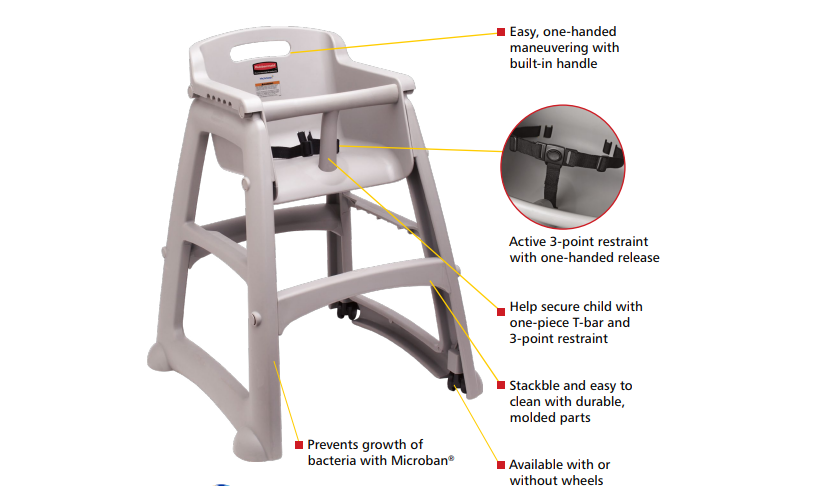 End User Rebate through September 30, 2019:
Right now Rubbermaid Commercial is offering an end user rebate on assembled models valid now through September 30, 2019.  Upon providing proof of purchase Rubbermaid Commercial will refund you $15 per chair (up to a $225 max refund per end-user).
How Johnston Can Help
Johnston's experts can assess your current chairs at your facility and provide access to compliant chairs that serve your needs.  In addition our experts  can help identify potential problem areas in your processes and help you to improve them through training, reinforcement and proper product selection.  Contact a Johnston expert today to get started.
About Johnston
Johnston has always stood for reliability, commitment, quality, and service. Our heritage means years of accumulated industry knowledge, the ability to see the bigger picture, and the know-how to determine the best possible approach. Combining this mastery with the drive to deliver exceptional results, Johnston goes beyond sales, developing strategic, end-to-end tailored solutions for each customer since 1881.