Stylize the Restroom with Kimberly-Clark Professional™ ICON™ Dispensers
Kimberly-Clark Professional™ ICON™
When it comes to restroom hygiene products, style has rarely been top-of-mind in product design.  Historically, the focus has been on functionality, cost savings and safety, but with the innovations from our friends at Kimberly-Clark Professional™, you no longer need to sacrifice any of these features for style.  Thoughtfully engineered with an eye on aesthetics, the Kimberly-Clark Professional™ ICON™ Dispensers collection refines every interaction of the dispensing experience in the restroom.
Function First
Through elevated technology Kimberly-Clark Professional™ have designed their ICON™ dispensers with those who need to service the dispensers in mind. While other dispensers are designed around paper, the ICON™ dispensers are designed around the people who need to interact with it most: your customers and employees. Here are just some of the ways ICON™ helps to elevate the experience of these core groups:
Simplified installation

Right from the start Kimberly-Clark Professional™ makes installation easy with custom engineered brackets featuring a built in level and clip-on mounting.

Flexible accessibility options

Not only do you have the choice between keyed or keyless entry, but you can choose to position the location of your access port on the right or left side based on dispenser location.

Dampened Hinge

Allows for smooth one handed operation and eliminates the possibility of a fast-swinging front cover injuring you or your staff.

Intuitive visual cues

LED lights communicate when a unit needs attention, minimizing touchpoints!

Direct-drive dispensing

150,000 dispenses per battery set
99% jam-free dispensing
85% quieter than leading competition
Style & Customization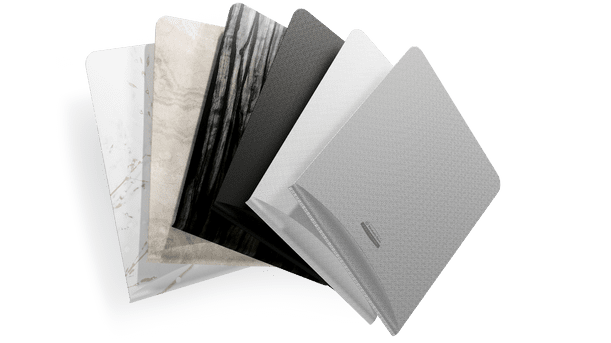 Kimberly-Clark Professional™ ICON™ Dispensers are available in 6 stock print faceplate designs including:
Black Mosaic
White Mosaic
Silver Mosaic
Ebony Woodgrain
Warm Marble
Cherry Blossom.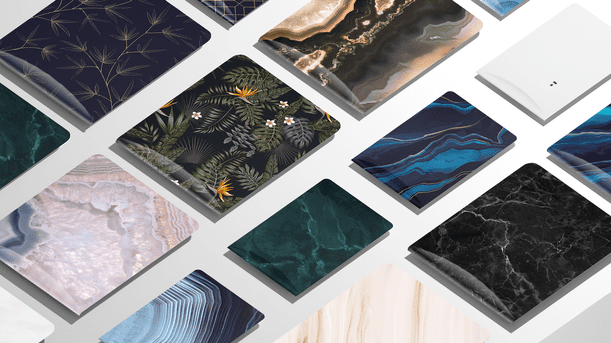 The faceplates are easily interchangeable if you ever want a change in style.
This first-of-its-kid interchangeable faceplate technology brings another benefit to life – unprecedented dispenser customization. You can custom design virtually anything you want on a faceplate for Kimberly-Clark Professional™ ICON™ Dispensers and the minimum order is only ONE FACEPLATE. Company branding, unique promotional opportunities, messaging engagement… The possibilities are endless! Best of all: Kimberly-Clark makes ordering and customizing your faceplates as seamless as possible through the online KCP Marketplace.
We recently welcomed the Kimberly-Clark Professional™ team to the Johnston Solution Center to shoot some promotional videos for this new line. Check out one of these new videos below:
How Johnston Can Help
Our experts can help you assess your current situation and evaluate the best way to deploy new systems and processes throughout your facilities.  Johnston works with many exceptional vendors to deliver quality products, training, and service to our customers.  In addition, our experts can help identify potential problem areas in your processes and help you to improve them through training, reinforcement and proper product selection.  Our team even offers laundry and warewash services as well as preventative maintenance programs where an expert from our team will check on your fleet regularly, keep it in great working order and inform you of any necessary maintenance or repairs.  Contact a Johnston expert today to get started.
About Johnston
Johnston has always stood for reliability, commitment, quality, and service. Our heritage means years of accumulated industry knowledge, the ability to see the bigger picture, and the know-how to determine the best possible approach. Combining this mastery with the drive to deliver exceptional results, Johnston goes beyond sales, developing strategic, end-to-end tailored solutions for each customer since 1881. Now as a part of Envoy Solutions, Johnston has an even greater capacity to service customers at a national level and help solve the toughest challenges for Envoy Solutions customers nation-wide.