Body Fluid Spill Cleanup Made Easy
In many industries like healthcare and education, the risk of body fluid spills is unfortunately not uncommon.  Aside from the downright unpleasant clean-up required, body fluid spills bring with them a host of safety concerns.  It's imperative to prevent the spread of harmful pathogens through proper sanitation when dealing with such spills.  Luckily, our good friends at Purell have developed new kits and training materials to educate and equip your staff to properly deal with body fluid spills.
The Purell Body Fluid Spill Kit is a complete solution that helps to reduce the risk of illness outbreaks in your school, or healthcare facility. The core of each kit is the industry leading Purell Foodservice Surface Sanitizer with its rapid kill times, multi-surface performance and no rinse required on food contact surfaces. The kits come in a convenient clamshell packaging which houses units to treat 2 spills, each with a 3-year shelf life.  Refills can easily be purchased to seamlessly replace the kits and you use them.
Benefits of the Purell System: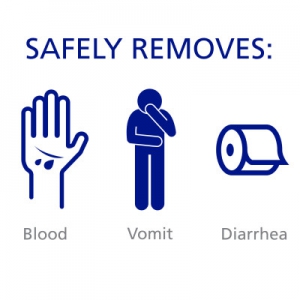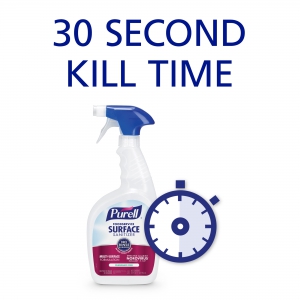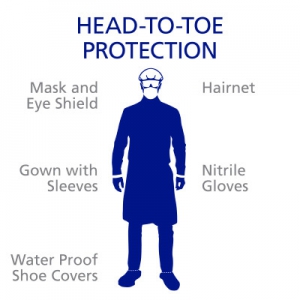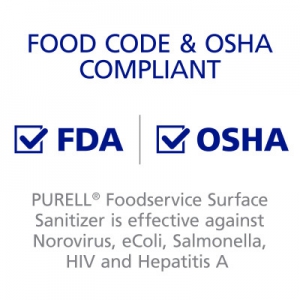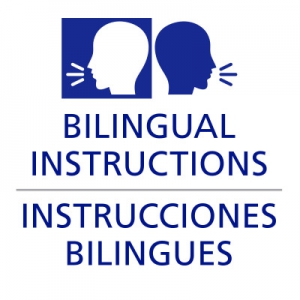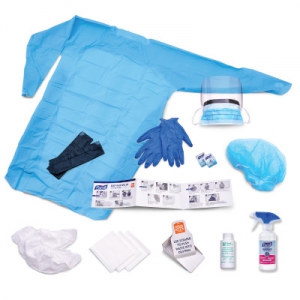 How it Works:
How Johnston Can Help
Johnston's experts can assess your specific needs at your facility and recommend the ideal product combinations to properly serve your needs.  Our experts can train your staff on safe cleaning protocols for things like body fluid spills, safety gear use and more.  We can also help identify potential problem areas in your processes and help you to improve them through training, reinforcement and proper product selection.  Contact a Johnston expert today to get started.
About Johnston
Johnston has always stood for reliability, commitment, quality, and service. Our heritage means years of accumulated industry knowledge, the ability to see the bigger picture, and the know-how to determine the best possible approach. Combining this mastery with the drive to deliver exceptional results, Johnston goes beyond sales, developing strategic, end-to-end tailored solutions for each customer since 1881.