Coming Soon: Johnston's New Website
&

Online Store
Why the Update?
We're extremely excited to share with our customers, vendors, partners, and friends that in the coming weeks Johnston will be launching our upgraded website and online store.  We had a few goals when we started the process of building this new online experience.  The first, was to make the product exploration and ordering experience as easy and informative as possible for our current and prospective customers.  The second, was to make it easier for new partners to find us on the web based on the products and services their shopping for. The third: to offer an unmatched online interactive experience with our state-of-the-art solution center.  We won't be giving everything away in this teaser blog, but here's a sneak peak of what to expect when the new site goes live.
New Navigation & Search
Below you'll see a sneak peak at the top of our new homepage.  You'll notice a few important things right off the bat.
The navigation menu is new and there will be new sections of our site to explore, including our entire product catalog.
There is now a global search feature allowing you to immediately search that product catalog right from the homepage.
Your login button.

Industry & Product Specific Exploration Made Easier
As you scroll through the homepage, you'll be greeted with more visual prompts to explore our different industries pages, different categories of products in our online store and even see information about upcoming events available to you through your partnership with Johnston!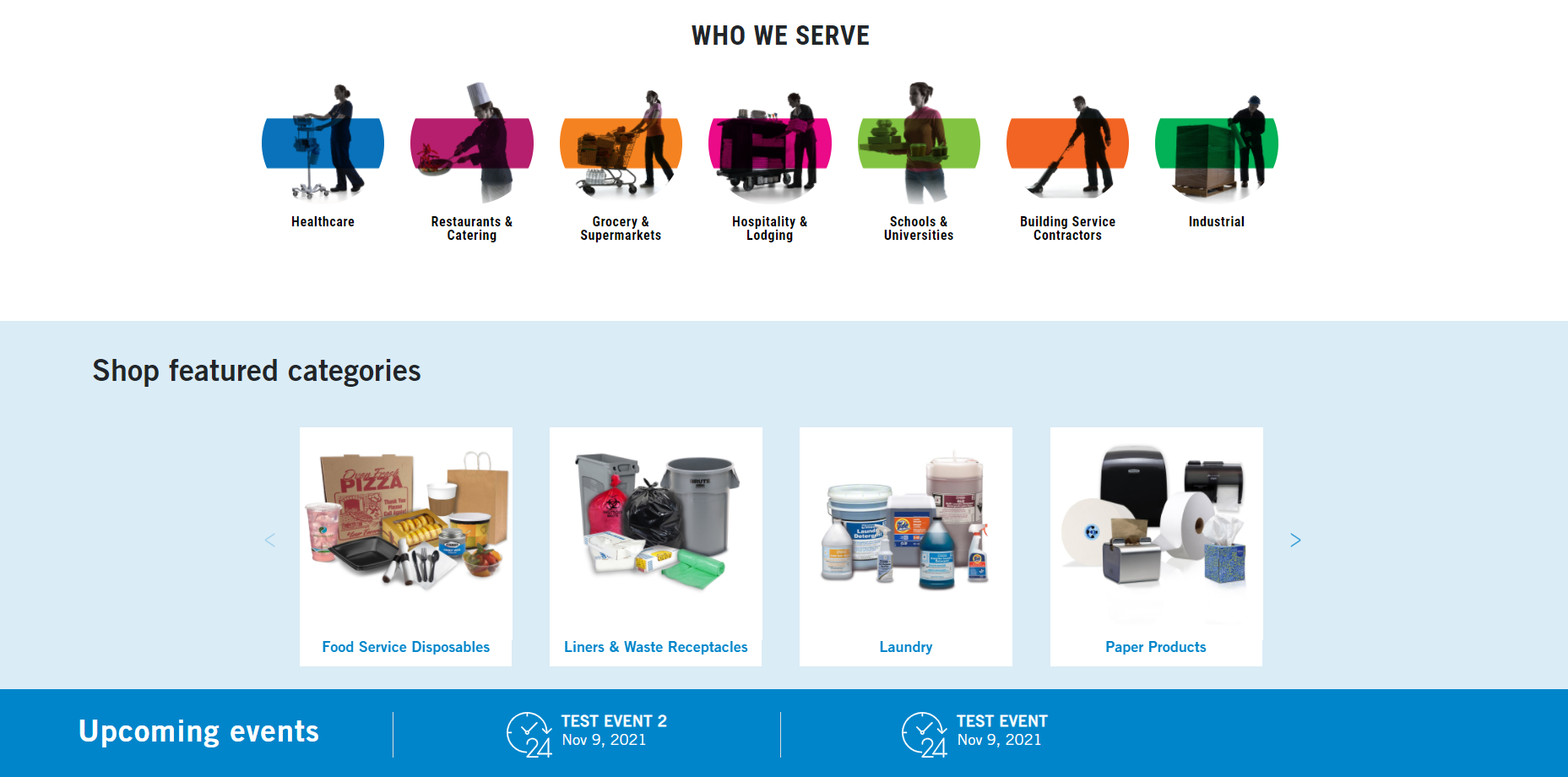 Behind The Login
As our current customers already know, the current website does not allow you to access our product offering unless you are logged in.  This will no longer be the case with our new open online store; however, you'll need to be logged in to see your pricing on items.  Logging in will also give you access to your account dashboard, order guides, past order info, and much more.  But those previews will have to come down the road in this blog series.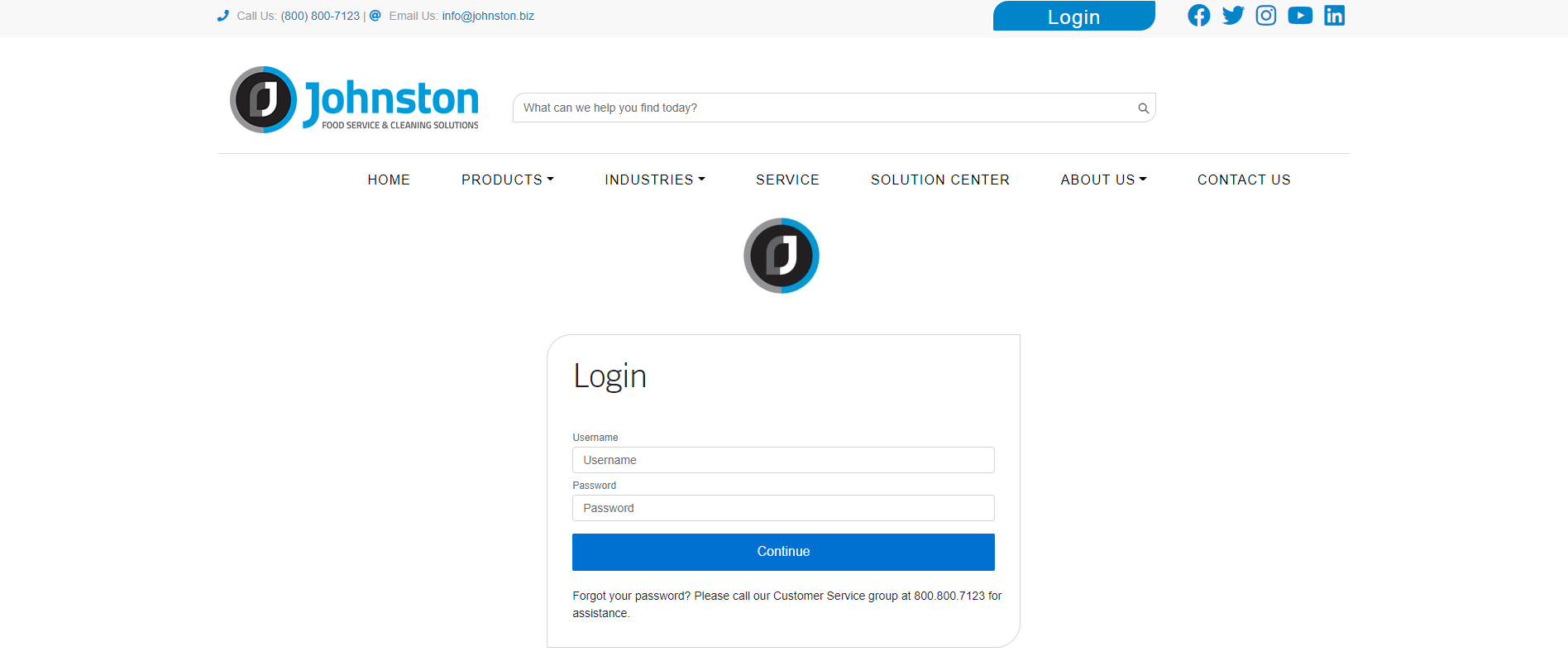 About Johnston
Johnston has always stood for reliability, commitment, quality, and service. Our heritage means years of accumulated industry knowledge, the ability to see the bigger picture, and the know-how to determine the best possible approach. Combining this mastery with the drive to deliver exceptional results, Johnston goes beyond sales, developing strategic, end-to-end tailored solutions for each customer since 1881.